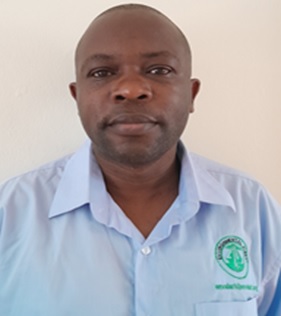 Fred joined Environmental Alert Board of Directors in 2018 and currently is working as a Treasurer & Chairperson for Finance & Administration Committee.
He holds a Master of Business Administration (MBA), bachelor's degree of Business Administration majoring in Accounting from Makerere University. He has worked with both Government, International Non for Profit Organizations and international humanitarian organization. In Local Government, he worked as a Senior Commercial Officer, Senior Finance Officer and a Finance Manager in International Non for Profit Organizations like TRIAS East Africa and ICRC Regional Office. Fredrick has a wide experience working with National partner Organizations in 7 Countries implementing EU & DGD programme in Uganda, Tanzania, Kenya, Rwanda, Burundi, Congo and Southern Sudan since 2011.
He supported National & regional member based organizations in East Africa & DRC mainly with project budget management & control, project monitoring and evaluation/following up on proper utilization of the grants and accountability. He has over 20 years' experience in monitoring and project implementation for donor funded projects like EU, USAID & DGD- Belgium government including coordinating the programme audit by external auditors.
Fredrick has experience in developing & setting–up the integrated financial information management system (IFMS), QuickBooks Software, Tally, LOTUS, Navision Accounting, and other accounting software.Additionally, he supported national organizations /cooperatives in financial management and reporting as EU Financial Advisor in East Africa under Farmers Voice Program.
Currently, Fredrick is working with Faith Consult International Ltd as a Business Development & Financial Management consultant majorly supporting private sector and NGOs in fundraising and project management.