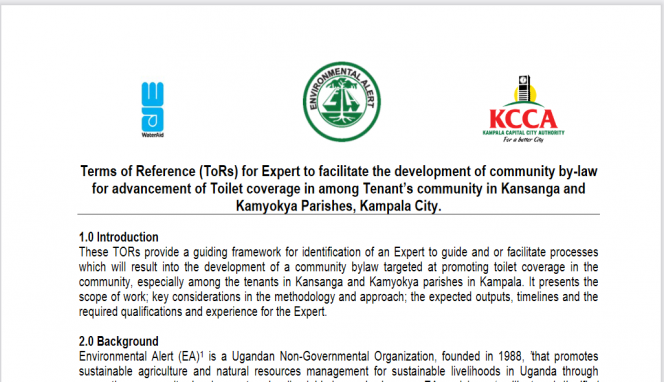 These TORs provide a guiding framework for identification of an Expert to guide and or facilitate processes
which will result into the development of a community bylaw targeted at promoting toilet coverage in the
community, especially among the tenants in Kansanga and Kamyokya parishes in Kampala. It presents the
scope of work; key considerations in the methodology and approach; the expected outputs, timelines and the
required qualifications and experience for the Expert.
Deadline: 28th September, 2021.