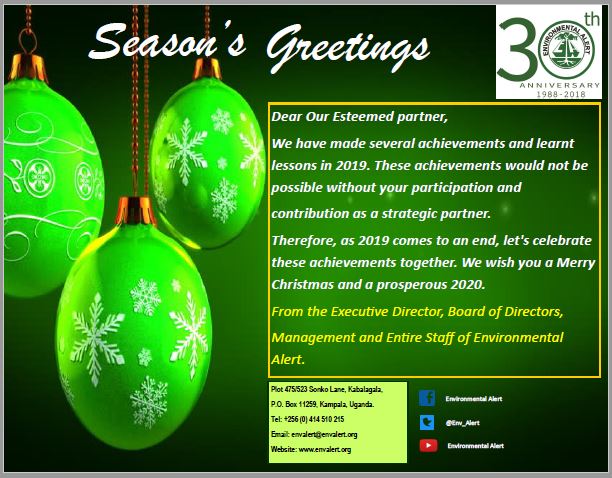 Dear Our Esteemed partners,
We have made several achievements and learnt lessons in 2019. These achievements would not be possible without your participation and
contribution as a strategic partner.
Therefore, as 2019 comes to an end, let's celebrate these achievements together. We wish you a Merry Christmas and a prosperous 2020.
From the Executive Director, Board of Directors,  Management and Entire Staff of Environmental Alert.