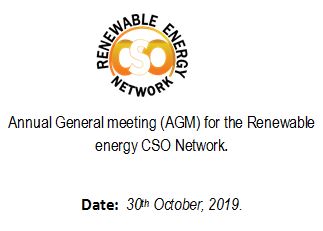 Environment Alert (EA) is implementing a project titled 'Increasing access to sustainable and renewable energy alternatives in the Albertine Graben' that aims at communities adopting sustainable renewable energy alternatives to reduce dependency on biomass for their energy needs. The project is being implemented in collaboration with the World-Wide Fund-Uganda Country Office (WWF-UCO) with financial support from the Norwegian Agency for Development Cooperation (Norad). One of the project outputs is 'WWF and project CSOs have created networks to coordinate civil society engagements at national and local levels.'
In line with this, The Renewable energy CSOs and Network- a loose semi-formal Network was formed in September, 2018 as a coordination mechanisms for a shared and structured engagements agenda with the MEMD and other relevant ministerial departments and agencies (MDAs) to influence access to clean and sustainable management of renewable energy resources.
The Secretariat is hosted by Environmental Alert (EA). However, since its establishment, the Network has never held an AGM for its members.
Therefore, this year 2019 the interim committee alongside the secretariat is planning to hold an AGM to bring together all Network members to update and discuss critical emerging issues pertaining to the Network as well as agree on actionable recommendations to address them.
The purpose of the meeting is to:
To share implementation progress with focus on achievements, emerging issues and future outlook for the Network;
To approve the draft memorandum of principles; strategic plan and network visibility items i.e. the Logo, master slide, and letter head;
To elect the new steering committee;
To provide space for Network members to exhibit their IEC materials so as to enhance members visibility and work across the Network.
The AGM is scheduled for 30th October, 2019.