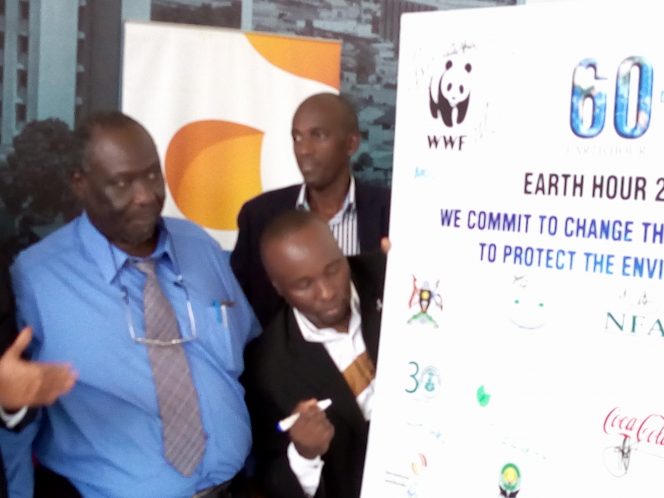 On 14th March 2019, World the Wide Fund for Nature and Next Media Services together with the Ministry of Water, Environment &Natural Resources, National Forestry Authority, National Environment Management Authority, Uganda Wildlife Authority, CocaCola, Sites Travel, Barclays Bank, The New Forest Company, Serena Hotels, Fair Ventures Worldwide, Environmental Alert and Capital FM ; officially launch Earth Hour 2019; an environment campaign, the world's largest grassroots movement for the environment.
This campaign is set to once again unite millions of people around the world and in Uganda to show their commitment to the planet and environment conservation.
Dr. Joshua Zake, the executive director of Environmental Alert represented Environmental Alert during the launch.