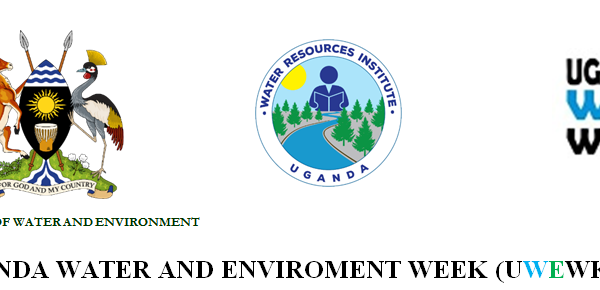 The Ministry of Water and Environment (MWE) in collaboration with key partners successfully held the first ever UWEWK in…
The Ministry of Water and Environment (MWE) in collaboration with key partners successfully held the first ever UWEWK in March 2018. The event attracted high-level political participation including the Vice President of the Republic of Uganda and the Prime Minister of the Republic of Uganda. Stakeholders presented information, exchanged knowledge, built relationships, and deliberated on pertinent sector issues.
Based on the success of the first UWEWK, the MWE will hold the second UWEWK at the Water Resource Institute in Entebbe from Monday 18 – Friday 22, March 2019. The event will conclude with the annual commemoration of three important International Environmental Days: World Forest Day (March 21st), World Water Day (March 22nd) and World Meteorological Day (March 23rd).
A wide range of water, sanitation and environment stakeholders are expected to attend the event, including policy makers, technocrats, academicians, public and private sector institutions, civil society organizations, non-governmental organizations and consumers.
Concept Note for the Event – Download
Call for Abstracts – Download
This is a call for conference abstracts that address the theme: "Water and Environment: a strategic driver in attainment of Sustainable Development Goals 2030."
Template for papers – Download
Participant registration: 18-22 March 2019 – Download
We have made several achievements and learnt lessons in 2018. These achievements would not be possible without your participation and contribution as a strategic partner.
Therefore, as 2018 comes to an end, let's celebrate these achievements together. We wish you a Merry Christmas and a prosperous 2019.
Environmental Alert (EA), PELUM  and Trac Fm are implementing the "Land Rights campaign" which is part of the Common Matters 2 program. The overall goal of the campaign is to, sensitize citizens to understand and respect their land rights when it comes to compulsory land acquisition and fair compensation. Help citizens defend their land rights and be vigilant when they are challenged.'
In Uganda, multinational companies and private individuals have taken advantage of insecure local land rights, inaccessible registration procedures, legislative gaps and community ignorance to easily acquire thousands of hectares of land with the backing of the state. In  recent developments, government is considering legislation to ease compulsory purchase of land; and recently proposed a land bill (amending article 26 of the constitution) to allow government circumvent current procedures for compensation regarding public land for infrastructural development or investment projects, though it has been withdrawn. Progressively, government is considering amending other laws like Land Acquisition Act 1965 to facilitate faster land acquisition for investment projects.
The Land rights campaign will provide an alternative platform for citizens to debate pro-poor, just and human rights based legal land acquisition and compensation. Interactive radio polls, hosted on 10 radio stations throughout the country will allow citizens to participate in a structured conversation regarding the proposed act; perceptions on land disputes, corporate interests, 'government interference' and fair land compensation. The campaign will also cover the position of government in cases where individuals may obstruct development or infrastructural projects that could benefit the community.
The meeting will be interactive and participatory to allow free sharing of information, knowledge and ideas among members. Power point presentations and plenary discussions will be used to foster participation and attract feedback for developing key actions.
The purpose of the engagement is to enhance public awareness on land rights and strengthen citizen centered action for policies and laws in Uganda. This will also add value to the on-going initiatives and will help fast track progress.
The meeting will be held at Grand Global Hotel on 20/12/2018, and attendance is by Invite.
Over 125 Civil society representatives under the umbrella organizations: Climate Action Network Uganda and Environment and Natural Resources CSO Network in collaboration with Climate Change Department of Ministry of Water and Environment held a dialogue from 20-21November at Royal Suites- Bugolobi, Kampala, representing Youth, Women, Indigenous Peoples, Academia, Private Sector, NGOs and Media.
The National Dialogue on State of Climate Resilience and COP24 Consultations supported by Advocates Coalition for Development and Environment (ACODE), CARE International in Uganda, Environmental Alert (EA), Environmental Conservation Trust of Uganda (ECOTRUST), Environmental Management for Livelihood Improvement Bwaise Facility (EMLI), Uganda Community Based Association for Child and Women Welfare (UCOBAC), Actionaid, Caritas Uganda, Dan Church Aid (DCA), International Union for Conservation of Nature (IUCN) and Oxfam, provided a platform for multi-stakeholder platform to share, deliberate and develop key demands for enhancing climate action at national and global level.