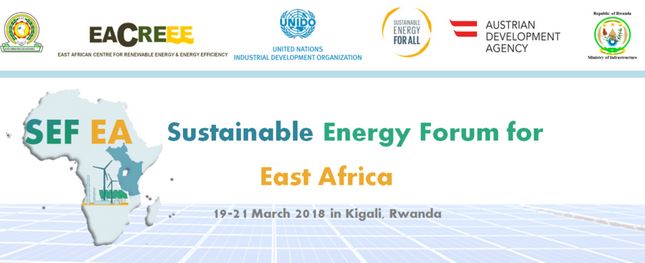 EACREEE cordially invites stakeholders to be part of the First Sustainable Energy Forum for East Africa, scheduled to take place 19-21 MARCH 2018 AT MARRIOTT HOTEL KIGALI, RWANDA.
The Forum is being organized by the East African Centre for Renewable Energy and Energy Efficiency (EACREEE), in collaboration with the United Nations Industrial Development Organization (UNIDO), the EAC Secretariat, the Austrian Development Agency (ADA), Sustainable Energy For All (SEforALL) and the Ministry of Infrastructure of the Republic of Rwanda (MININFRA).
Registration: Open until 9 March 2018.