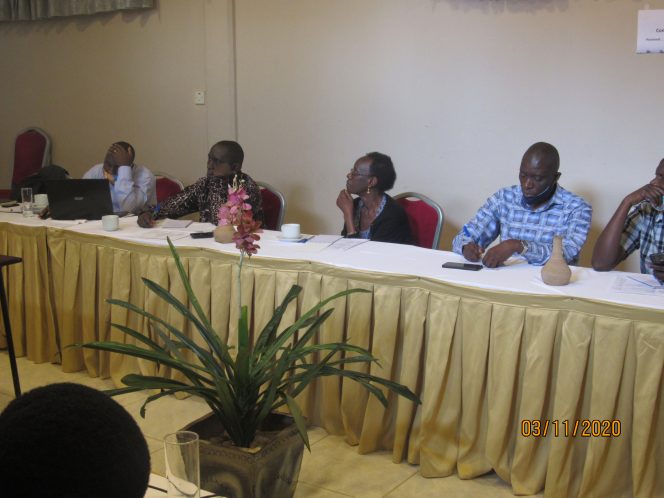 Reviews and reflections are very important stages in program development and implementation during which the implementers review and reflect on the progress in implementation. During the process and interaction, the results from program implementation are documented, extent to which program targets/milestones have been achieved established, outstanding achievements from implementation, key emerging issues (challenges, constraints and opportunities) and the changes as a result of implementation of program strategies are documented. Overall the review/reflection is used as the basis for taking the necessary next steps towards program implementation, which among others include the development of subsequent work plan and budget. With these considerations, EA wishes to review and reflect on its program implementation for 2020 to develop the annual work plan for 2021.
To review EA program implementation and re-positioning for effective and efficient implementation. Specifically, the activity aims;
To review the implementation of the EA program and projects during 2020;
To solicit partners feedback from EA program implementation
To develop EA annual consolidated program work plan for 2021.
To validate the consolidated computerized M&E system and give the developers feedback.
To solicit staff and Board members inputs into the development of the EA Resources mobilization and investment strategy.
The engagement is scheduled for 3 days from 3rd to 5th November 2020.
Facilitators will employ highly interactive approaches/techniques to ensure full participation and contributions by the staff and other participants. Furthermore, group work and plenary sessions will be arranged and conducted for further processing and validation of the required content, Specifically:
To review the implementation of the EA program and projects, Program staff will make power point presentations highlighting progress in implementation particularly pointing out achievements, challenges, opportunities, and the extent to which the program/project targets have been achieved and the changes as a result of the interventions implemented. The statistics in terms of numbers to substantiate the changes should be documented. The presentations will be discussed for further information and clarifications;
To develop EA annual consolidated work plan for 2021, Program staff will develop work plans for 2021 integrating pending activities, emerging issues (challenges and opportunities). The draft plans will be presented and discussed in plenary for further input.