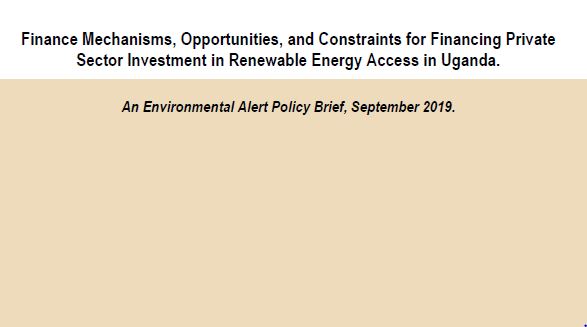 MoFPED needs to work with the Bank of Uganda, DPs, and financial institutions to simplify lending requirements and repayment process for RE projects, e. use of vendor lending, combining grants with concessional loans, among others.
Government through Bank of Uganda needs to establish an innovation fund, linked to the renewable energy strategy to provide access to finance for entrepreneurs and local businesses.
The UECCC needs to provide more incentives for more financial institutions, especially MDIs and MFIs, to participate in the scheme since they are better suited to delivering RE credit on a sustainable basis to SMEs.
Financial Institutions should train their loans officers on different RET products and their benefits. This will make them more confident in promoting financial products to fund purchases of RET technologies.