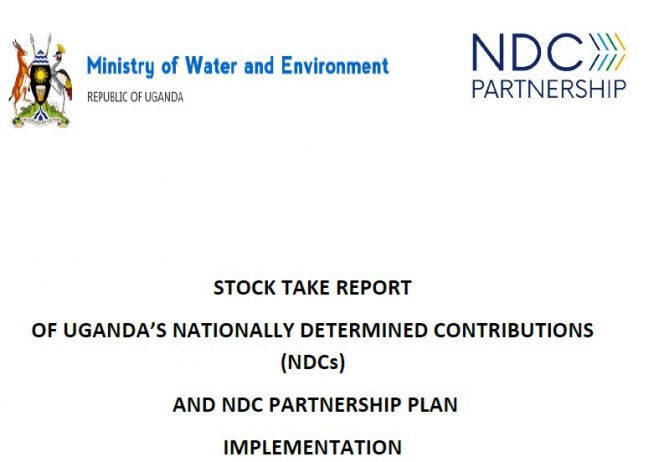 There is a great need to have the climate change Bill passed into law to facilitate the implementation of the country's climate change policy and the NDC.
The capacity of district local governments to integrate and implement climate change actions in all relevant departments ought to be strengthened. The capacity can focus on training, public awareness, resource mobilization and knowledge management systems.
There is need to align the NDC to the country's National and district development plans and budgets to ensure that they are implemented. The government through the National Planning Authority (NPA) is already helping the integration of climate action within the Draft National Development Plan III and the country's Green Growth Strategy has been developed. This should be capitalized on to enhance NDC implementation across the sectors spelt out within the National Development Plan III. The requirement of the MoFPED for all MDA's to budget for climate change actions is an initiative that needs to be deepened.
Implementing climate change actions requires applying multi-level governance approaches and therefore integration and coordination of state and non-state actors is critical. This will require establishment of an NDC sectoral coordination Committee to oversee performance of implementation. National and District Local Government Policies, strategies, plans and budgets need to be reconciled to ensure that there is a shared purpose in climate change actions and development priorities. The alignment of priorities, plans, budgets and activities across governance levels with a purpose of implementing the NDC is crucial.
The Office of the Prime Minister and the MoFPED need to continue developing governance systems that will enhance integration and coordination to ensure that all relevant sectors mainstream climate action and are able to partner with state and not state actors including the private sector.
There is need to develop information and knowledge management system for climate change. This should provide for climate change knowledge and information repository, spaces for engagement and curating of outcomes of climate change mitigation and adaptation actions by state and non-state actors. Details